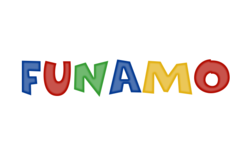 Funamo provides comprehensive parental control for Android mobile devices with patent-pending web filtering, safe search, application protection/restriction and device monitoring.
FEATURES
Internet Filtering:
Funamo's patent pending content filtering technology blocks inappropriate web sites for kids, such as pornography.
Please see instructions on Easy-Setup mode with Funamo Safe Browser and Advanced mode with system proxy settings.
Allow additional control by specifying web site blacklist and whitelist. For example, it can be used to block out social network sites such as Facebook, Myspace, Twitter.
Allow whitelist-only mode which blocks all web sites except for the ones in the whitelist
Enforce safe search with major search engine, such as Google, Yahoo, Bing, when searching the internet
Guide users to setup content filtering and in-app purchase protection for Youtube and Android Market (now called Google Play)
Parents can view and change settings remotely from any browser and push settings to the device at any time (for devices running 2.2 Froyo or later)
Device Monitoring:
Automatically log history of all calls, SMS messages, web site visited and application launched
Automatically log device location history so parents can keep track where kids have been
All history data are uploaded to the server on a daily basis or can be manually synced either from the device or the server
Parents can also force real-time sync remotely from any browser to get the most recent activity history (for devices running 2.2 Froyo or later)
Automatically update contacts stored on the device to the server
Application Control:
Protected applications are always protected by a password. This is to safeguard applications so kids can't access.Settings and Android Market (Google Play Store) are protected by default whether you add them to the protected app list or not. You can use widgets to allow basic settings without going to Settings application. You can also allow access to Android Market without password by enabling Funamo Device Admin. More details can be found at FAQ.
If you are using Funamo Safe Browser, it is highly recommended that you enable "Block other browsers" under Account settings, particularly if you elected to allow Google Play Store access without password.
Set time limit for applications such as games, media player, Youtube. Applications will only be available during the time slots picked by parents or a password is needed to unlock the applications.
School-Time Setup:
Automatically put the device in the silence mode during school time so the class sessions won't be interrupted by annoying sounds from calls, messages and notification, etc.
Kids can override it if they are expecting important calls by manually turn on the volume.